RD: walkyourtalkwithleanne.com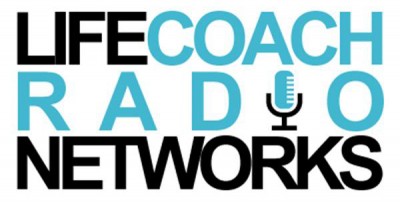 Walk Your Talk with LeAnne on Air
LEANNE PARSONS is the host of "Walk Your Talk With LeAnne" a radio program on Life Coach Radio Network. She is live on air the first and third Thursdays of every month as well as an occasional appearance on other programming.   LeAnne's shows are full of inspiration, encouragement, education and impact. Her guests include authors, speakers, coaches, therapists, and celebrities. LeAnne desire to introduce her listeners to ordinary people living extraordinary lives propel her to keep her eyes and ears wide open, leaning in, listening, and looking for individuals who are genuinely "walking their talk".  As a wife, mom, and a reunited adoptee, she offers a special gift to the Adoption community.  LeAnne is a Certified Professional Coach (CPC), trained in the Core Energy™ Coaching Process with an Energy Leadership Master Practitioner (ELI-MP) Certification.  LeAnne's heart is to help adoptees and their families build bridges and not walls in all of their relationships so that they can live the legacy today that they want to leave for tomorrow. So many of us have the desire to connect, love, and grow in our relationships, but are unsure what steps to take. She is the creator of the Heirloom Coaching Process. LeAnne's unique coaching programs are designed to identify and discover the missing threads in the "Tapestry of  Your Adoption", and weave them together with grace, conscious choices, and truth!  She is all about bringing dignity and honor and voice into your life and your story… As The Walk Your Talk Coach, LeAnne will empower you to live life full out no matter what season of life you find yourself in. It is time for a Legacy Now Lived!
"LeAnne has the gift of encouraging individuality, integrity, confidence, and the desire to live a life of freedom and impact. Her passion and her programs are changing lives one conversation at a time"! ~ CMS
If you are interested in being a guest on Walk Your Talk with LeAnne, please contact LeAnne!  Via Email: Legacynowlived@gmail.com or by phone 505-412-1817.
About Life Coach Radio Network
Life Coach Radio Networks, comprised of Life Coach Radio Network (LCRN), International Life Coach Radio (ILCR) and the Life Coach Chat Channel (LCCC), was founded by Creator/Executive Producer/Host Russ Terry.  He brought together 50 Life Coaches from around the world to share their wisdom, expertise and professional coaching techniques with you for Free!  The shows air daily and are on various topics people are struggling with such as Relationships, Careers, Finance, Personal Development and more. 
For more got to the website. You can also follow LCRN on Twitter at @CoachHostRadio and Facebook.
Click here for Upcoming "Walk Your Talk With LeAnne" scheduled shows.
To listen to past episodes of "Walk Your Talk With LeAnne, please see the Radio Show Archives.