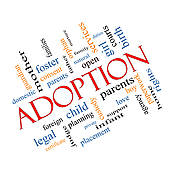 I am LeAnne Parsons, The Walk Your Talk Coach. I empower, educate and inspire those who have been impacted by Adoption. I am a team builder within the Tapestry of Adoption, joining together the unique threads in the tapestry who are tired of living in the adoption closet and hiding their authentic selves. As a team, we will discover and change the way we do and view adoption so theta dignity, conscious choice, and connection are woven with honor, grace and truth into the fabrics of our lives to create a Legacy Now Lived™ for generations to come.
A huge need and desire in the adoption community is raising awareness and providing pre and post adoption support. As an adoptee who has traveled a road to wholeness, I do not claim to have the magic bullet that will silence the hurts, habits, and hangups in our community. What I do offer is a process that has been proven effective to speak into lives and allow individuals to explore tools and strategies that will allow them to build bridges to connect, and tear down the walls that hold us captive to grief, loss and isolation. This process will enable us to walk into authentic connections and intimacy in healthy relationships.
Through my 5 step coaching process, some threads will unravel, some will break, and some will be more beautiful than you ever could have imagined or dreamed they could be.
I will not take scissors or knives to your threads or your frame when you are not looking. I will not add bleach or pigment to fade you. I will not add colors to your threads to discolor what you see as yours. Together you will weave your tapestry, and I will weave mine. They will be full of color and texture, beauty and uniqueness.
We are here to be of Service to Adoptees and their Families!
Finding together the missing threads in the Tapestry of their Adoption Stories. Together we will begin to Weave a Legacy of Love for generations to come.
As the Founder of The Adoption Summit Experience, a Radio Host, Speaker, Coach and Advocate for Conscious Adoption I am here to learn, educate, and inspire our community to walk out our lives with confidence, courage, and commitment at the very C.O.R.E.! Please reach out to me if you know someone who shares my vision. I am so very open to connect and learn from each of you!
Coaching Programs 2016- Please contact LeAnne for an updated schedule!
What is Coaching for Conscious Adoption Wellbeing?
The coaching relationship is a collaborative effort between you and your coach. This relationship is based solely on what you want. Unlike a best friend, mentor, social worker, or others in your life, your coach is objective and non-judgmental, and not attached to any outcome or decision you make.
Conscious Adoption Wellbeing Coaching is a process used to:
Empower you
Increase your self-awareness
Facilitate more conscious decision-making
Forward your decisions into focused and organized action
Create accountability
Measure progress
The focus is always on taking you from where you are to where you want to be.
Please contact LeAnne at 505-412-1817 for more information.
The Coaching model is amazing! It is however a process. Trusting the process one step at a time.
Amazing jewels are within your grasp. The longest mile, begins with a single step.